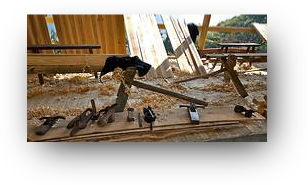 I've put together a road map for pytddmon development efforts until christmas 2011.
October
We're finishing a major code refactoring effort, using the pylint tool to increase code readibility. We're already up from 6/10 to 9.5/10, so we're almost finished with this.
November
Discussions about the next upcoming major feature: config file. Basically we want to make changing the behaviour of test-discovery and the monitoring functionality a bit more user-configurable than changing the source code of pytddmon.
December
Implement config-file feature.
So what's happened since June?
The summer passed without much development, but in August things started happening again. Samuel (and I to some extent) have implemented Recursive Test Discovery, but it is not tested enough (especially not on Python3) to be released just yet. That feature is even more important than the config file feature (IMHO), so we'll release that as soon as it's stable. Another small change that's been happening behind the scenes is the file name change from "pyTDDmon.pyw" to the more conventional "pytddmon.py".